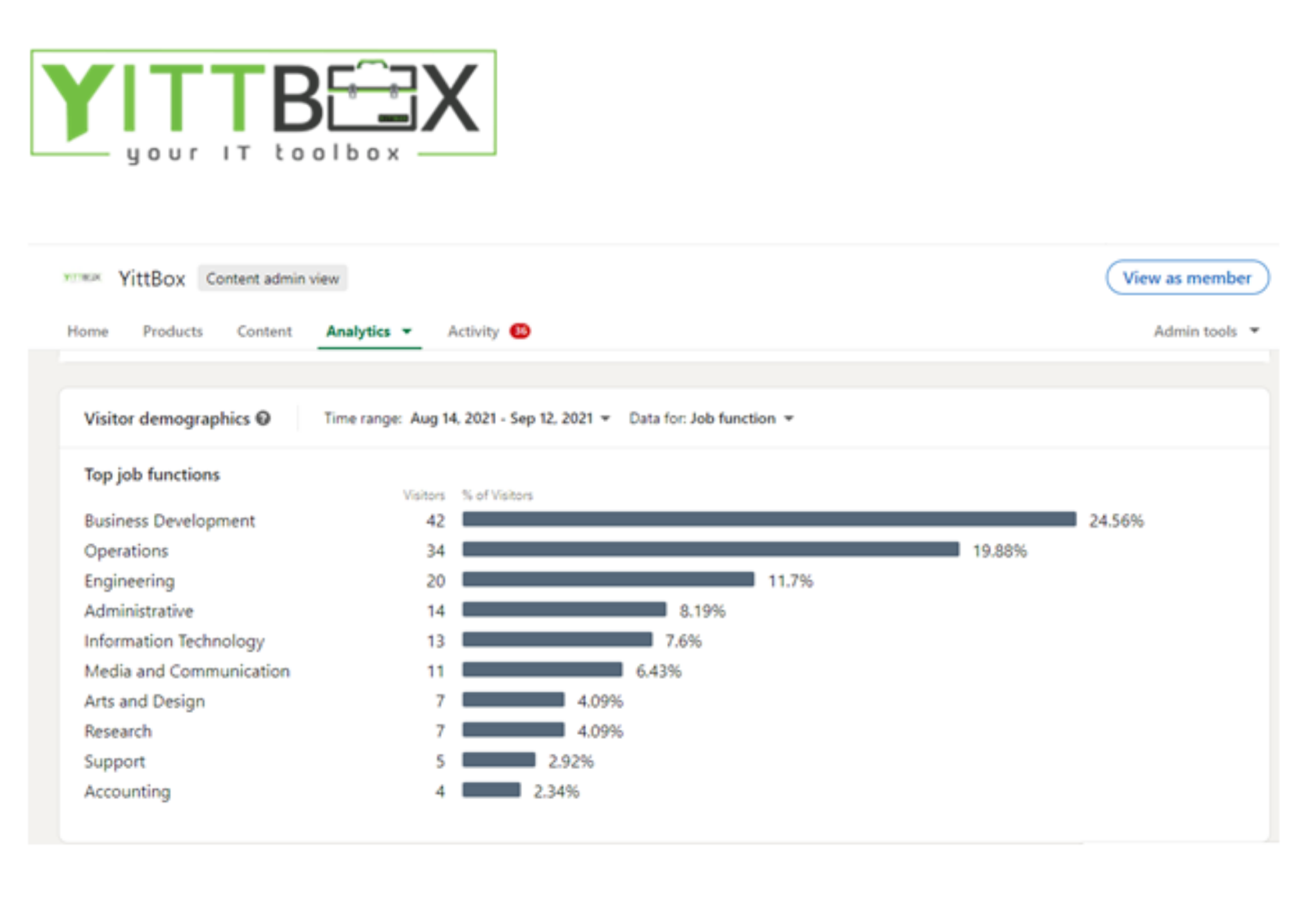 Project details
Yittbox

18th April 2021

Shivani Rani

SEO, Social Media
Client's Goals For the Project:
From the first act itself, my client had a clear view of the work that needs to be done. He wanted us to examine their website while performing the below-mentioned stirs.
SEO- He demanded us to optimize his website while negotiating an appropriate plan that will help in the healthy working of the website.
SMM- To encourage the engagement of customers while interacting with the targeted audiences on various social media platforms.
Our contribution towards the project:
With the collective efforts of our team, we were able to conduct a deep analysis while evaluating their services. With more than 10+ IT services available on their website, it was crucial for us to evaluate them and solve even the minor of issues. The following were some of the initiatives taken by us, for Yittbox.
Search Engine Optimization (SEO):
As per our client, our team came up with an effective methodology to provide impactful results. With the continuous implementation of our methodology onto their website, we were able to improve the website's performance and enhancing traffic gradually. Initially bringing their keywords from "Not found" to the top ranking on search engines- Google.
Social Media Management (SMM):
After creating the client's social media platforms, we immediately started working on them via. Posting content with the appropriate information and hashtags. With the belief to prolong the brand's awareness. Adding some of the finest paid and organic social media marketing strategies to attain the desired objectives.
With our professional connoisseurs in the field of social media and online marketing. The following were the results initiated on the website and social media platforms.